At Least 7 Injured in Collision Along Route 15 in Pennsylvania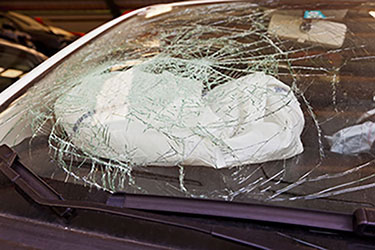 Several people were injured in a two-car collision just south of the New York state line.
Authorities responded to the accident along State Route 15 around 1:30 p.m. on Sunday, July 21.
A Nissan SUV driven by a Nicole Hill was heading southbound and slowing to take an exit when it was rear-ended by another southbound vehicle.
Police said the collision occurred because the driver in the second vehicle, Jessica Jacquier-Hann, apparently misjudged the distance between the two cars.
The impact caused Jacquier-Hann's vehicle to spin before hitting the guardrail on the median of the highway. Meanwhile, Hill's car also spun before rolling onto its roof. Jacquier-Hann and five passengers in her vehicle were taken to the hospital with minor injuries.
Hill and one of her three passengers were airlifted to the Strong Memorial Hospital for medical treatment.
Source: Star Gazette
Our deepest condolences go out to the families of the victims of this horrible incident. If a family member would like the name of a person removed for any reason, please click the "Remove Post" link. REMOVE POST
Disclaimer: The information here is general information that should not be taken as legal advice. No attorney-client relationship is established between you and our attorneys by reading this article. This article is attorney advertising and should not be used as a substitute for legal advice from a qualified lawyer.