Accident Along Route 32 Kills 1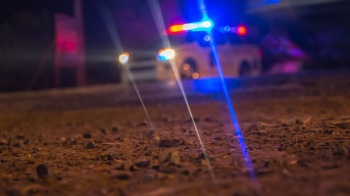 Bridgeton, PA (August 11, 2019) – A 25-year-old man in Bridgeton Township was killed in an accident early Sunday, August 11th when he lost control of his vehicle and flipped over a creek bed around 3 a.m.
According to police, William Aversa was driving at a high rate of speed along Route 32 when he improperly negotiated a left turn. His vehicle lost some traction and went off the road.
When Aversa tried to regain control, his car skidded back across the road before becoming airborne.
After flipping through the air, Aversa's vehicle went over a creek bed before coming to a stop at a large tree. Aversa was pronounced dead at the scene.
The road was closed for about 4 hours as emergency crews and investigators cleaned up the scene.
Source: WFMZ 69 News
Our deepest condolences go out to the families of the victims of this horrible incident. If a family member would like the name of a person removed for any reason, please click the "Remove Post" link. REMOVE POST