Allentown Injury Lawyer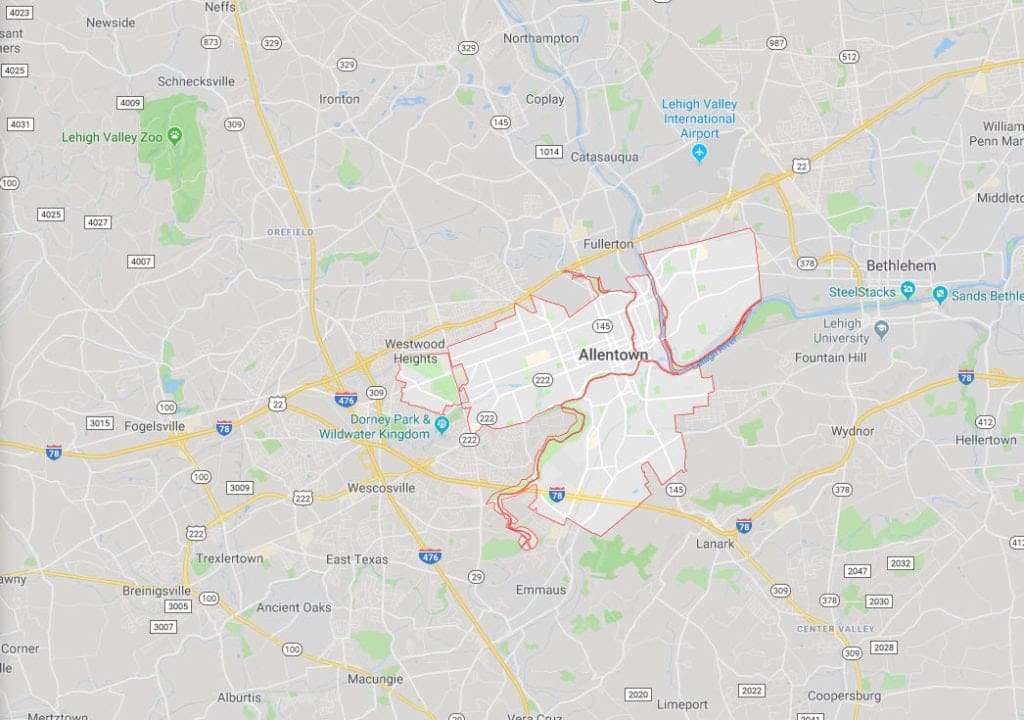 In 2017, roads were very dangerous for the people of Allentown, Pennsylvania.
16 people were involved in fatal accidents and there was a total of 7 fatalities. Most of these accidents did not even happen on local highways.
Many times these accidents happen due to driver behavior. All too often drivers on Allentown roads, and across Pennsylvania, become distracted behind the wheel and end up causing injuries, or fatalities, to themselves or others.
These statistics come from City-Data.com and just start to scrape the surface on accidents in the Allentown area.
While many fatalities and injuries happen on our roadways, there a numerous other ways people in Pennsylvania can sustain preventable injuries. There are times when you purchase a product and it causes you harm in some way. This can be due to a defective product, or being given the wrong medication. Other times a business may have unsafe conditions on their property and you injure yourself due to slipping and falling.
No matter your injury, our Allentown injury lawyers can help you get the compensation you deserve. Learn more about Philly Law and the cases we've won.
Let PhillyLaw Help You
Submit the short form below to get a free case review.
---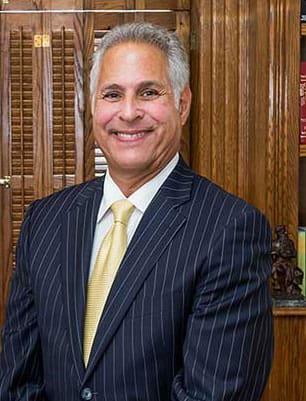 Louis Jay Arnold – 40+ Years Experience as a Philadelphia Attorney
Mr. Arnold passed the bar back in 1976, opened his law office in 1983 and has been helping injured victims ever since. Louis Arnold operates out of his beautifully restored 100-year-old townhouse in Rittenhouse Square.
Louis Arnold decided to get into law for one reason, to help people. Louis treats every client like they are a member of the family and gives them one-on-one representation.
A proud member of the Philadelphia community, Louis not only helps people in his community but also contributes substantially to different organizations in Philadelphia.
Read Louis Arnold's Full Bio Here >>
---
Our Allentown Injury Lawyers Have Experience in Many Different Injury and Accident Cases
Our personal injury lawyers have the experience and dedication you deserve. At Philly Law, we treat our clients like family and aggressively fight for their cases until we get what you deserve. These cases include, but are not limited to:
Car accidents;
Motorcycle accidents;
Truck accidents;
Burn injuries;
Construction accidents;
Defective products;
Slip and fall accidents;
Wrongful death
Sometimes accidents in Allentown can involve serious injuries, or death. Philly Law also has experience with these types of accidents and include, but are not limited to:
Amputation;
Brain injuries;
Spinal cord injuries;
Birth injuries;
Other severe and catastrophic injuries;
Learn More About How Our Injury Lawyers in Allentown Can Help
Philly Law has experienced Allentown personal injury lawyers that have what it takes to receive just compensation for your case. Contact us today to schedule a consultation.