Average Settlement for Medical Malpractice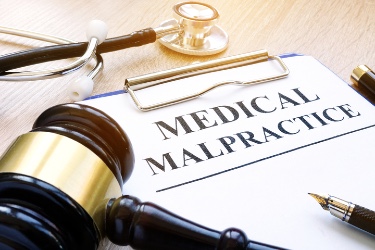 Nobody visits a healthcare provider and expects to suffer a severe injury.
Unfortunately, severe injuries result from medical negligence more often than you think. When a patient suffers serious harm, the patient and their family should seek compensation.
If you or someone you love suffered serious harm because of a healthcare provider's negligence, you may be wondering about the average settlement for medical malpractice. Can you know ahead of time what kind of compensation you can expect?
Medical malpractice lawsuit settlements can vary depending on many different factors. An experienced Philadelphia medical malpractice attorney can assess the facts of your case to help you learn more about possible settlements.
Factors Influencing Medical Malpractice Settlement Amounts
Settlements in medical malpractice cases vary, but there are common factors that can influence your settlement amount. Some of those factors include:
The severity of the plaintiff's injuries;
Cost of past and future medical bills;
Lost wages as a result of the injury, and any future lost wages;
Patient's ability to return to work;
Pain and suffering; and
Evidence that can prove the healthcare provider's negligence.
If you have questions about your case, speak with a Philadelphia medical malpractice attorney right away.
Damages and Your Medical Malpractice Injuries
Some elements that determine a settlement are compensatory damages, which include both economic and non-economic damages. These types of damages compensate the patient for their losses. Economic damages usually are easier to calculate because they include financial losses such as:
Hospital bills;
Prescription drug costs;
Medical appointment bills; and
Lost wages.
Non-economic damages, which are losses that are subjective and to the plaintiff's circumstances, can be more challenging to calculate. These losses include:
Pain and suffering;
Disfigurement; and
Loss of enjoyment of life.
Pennsylvania does not place a cap on non-economic damages in medical malpractice claims. If a plaintiff seeks punitive damages, Pennsylvania law caps the total at 200% of the plaintiff's total compensatory damages. Your attorney can discuss the facts of your case with you and help you determine what a possible settlement might be.
Contact a Philadelphia Medical Malpractice Attorney
Seeking a reasonable settlement for your medical malpractice injuries can be complicated.
It is vital to work with an experienced Philadelphia medical malpractice lawyer who will fight to get you the settlement you deserve. 
Contact PhillyLaw LLC today for more information.