2019 Tips for Hiring the Best Personal Injury Lawyer in Philadelphia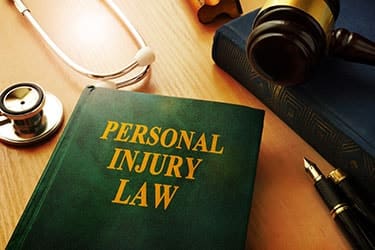 While nobody expects to suffer injuries that require help from a lawyer, personal injuries happen much more frequently than you might expect.
When you do need to hire a personal injury lawyer to assist with your case, it is extremely important to know how to find the best personal injury lawyer in Philadelphia for your claim.
You might start by searching for an "injury lawyer near me," or "injury lawyers near me."
While a broad search can help you to identify personal injury attorneys working in Philadelphia, it is essential to narrow down your search.
In order to seek out the best personal injury lawyer to handle your claim, we have some tips. You should keep in mind that the sooner you are able to find a lawyer, the better. To remain eligible for compensation in a personal injury lawsuit, Pennsylvania law requires that you file your claim within two years from the date of injury in most cases.
Make an In-Person Appointment with the Lawyer for a Consultation
You should never hire a lawyer without speaking to the lawyer in person. Many attorneys offer a free consultation to help you decide whether the lawyer is the right person for your case and to provide you with more information about how your case will be managed.
Make a List of Questions to Ask the Lawyer
When you make an appointment for a consultation, you should make a list of questions that you want to ask the lawyer, including but not limited to:
How long have you been practicing law?
How long have you been practicing personal injury law specifically?
What types of personal injury cases do you have experience handling?
What types of settlements or verdicts have you obtained for personal injury clients in the past?
Do you work on a contingency basis?
You should never feel uncomfortable asking questions, and the best personal injury lawyers want you to be able to communicate with them.
Choose an Attorney with Experience Handling Personal Injury Cases
Personal injury law is a broad area of the law that allows an injured person to file a civil claim seeking compensation for his or her losses. While many attorneys in Philadelphia have handled personal injury cases in the past, it is extremely important to find a lawyer who has years of experience working specifically in personal injury law and, more importantly, who has handled cases that are similar to yours.
There are many different types of personal injury law cases, from motor vehicle accident claims to product liability lawsuits. You want to make sure that you are working with an attorney who has handled your particular type of personal injury case in the past and has the experience necessary to help you seek damages.
Determine the Costs of the Case and How the Lawyer's Time Will Be Spent
How much will the attorney cost, and how much time will the attorney be able to spend on your case? In addition, how does the attorney bill for services—for example, does the attorney work on a contingency basis (also known as a contingent fee arrangement, according to the American Bar Association), or will you need to provide a payment up front? The best personal injury lawyers will be able to give you a clear sense of their rates and how you will be charged.
In terms of cost, you should learn more about the lawyer's experience seeking reasonable settlements and negotiating settlements for clients.
If your lawyer immediately wants to take your case to trial without considering the best option for you—which may be to settle your case in order to have compensation sooner—you may need to reconsider whether this is the best lawyer to handle your claim.
Learn About the Attorney's Record of Success in Similar Personal Injury Cases
It is important to learn more about the lawyer's successful settlements and verdicts in personal injury cases. While you should keep in mind that no lawyer can win every case or get a settlement for a client in every case, your lawyer should have a record of success in obtaining compensation for plaintiffs.
Find Out About the Lawyer's Experience Handling Settlement Negotiations and Cases That Go to Trial
While many personal injury cases can be settled before going through an entire trial, some cases simply need to go to trial. For example, the other side may be unwilling to offer a reasonable settlement, or you may feel that it is important to hold the defendant accountable in a court. Regardless of the reason for going to trial, you want to be certain that you have an attorney with experience negotiating settlements and taking cases to trial, when necessary.
Trial experience is extremely important for personal injury lawsuits that end up being decided by a judge or jury. 
Find an Attorney Who Has a Plan for Getting You the Compensation You Deserve
If you are thinking about filing a personal injury claim, you should reach out to the Philadelphia personal injury attorneys at PhillyLaw to learn more about our services. Contact PhillyLaw today at give us a call or fill out a form so we can take a look at the details of your situation and set up a free consultation.