Camden Police Officer Injured in Accident Just Days After Saving 4 Lives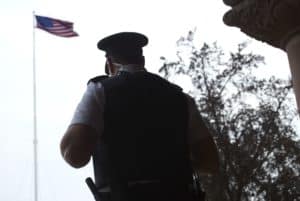 CAMDEN, NJ (April 25, 2019) – Camden County Police Officer Joseph Mair is in critical condition just days after being hailed as a hero for saving four men from a burning car.
Mair, 28, was responding to a car accident around 10:45 p.m. on Thursday, April 25 when he was struck by a taxi cab. The taxi was described as driving erratically.
According to Camden Police Chief Scott Thomson, Mair actually went under the vehicle. A fellow officer was able to rush him to Cooper University Hospital where he remains in critical but stable condition.
Eyewitness statements obtained by CBS3 report that the taxi driver hit Officer Mair's car before dragging him along the road. The cab eventually came to a stop after crashing into a wall. Authorities confirmed that the driver, 60 was a member of Camden's Five Star Cab Services.
The taxi driver stayed on the scene. No statement has been made about any pending charges or suspected causes of the taxi driver's erratic driving.
Mair, meanwhile, has received much support from the community as friends and family hope he will make a speedy recovery.
Source: CBS3 Philly
Disclaimer: The information here is general information that should not be taken as legal advice. No attorney-client relationship is established between you and our attorneys by reading this article. This article is attorney advertising and should not be used as a substitute for legal advice from a qualified lawyer.