Philadelphia Abilify Gambling Addiction Lawyer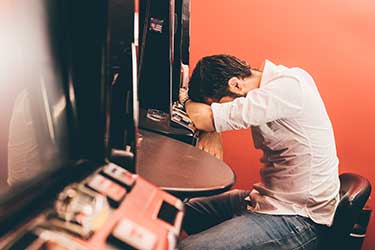 Our Philadelphia Abilify gambling addiction lawyer represents people injured by side effects of the antipsychotic drug Abilify.
Physicians prescribe Abilify to treat a variety of psychological, emotional, or nervous system disorders such as:
manic depression (also referred to as bipolar disease) and schizophrenia
depressive disorder
Tourette's syndrome (nervous system disorder involving uncontrollable movements and speech)
anxiety and irritability in patients with Autism
Abilify Gambling Addiction
One of the most damaging side effects linked to the use of Abilify is compulsive gambling or gambling addiction.
This drug works by acting on a patient's dopamine system, it affects an Abilify user's reward-motivated behavior.
This signal to the brain's reward/motivation dopamine pathway can lead to uncontrollable gambling behavior and addiction.
This side effect can occur in Abilify users who have previously gambled as well as those who have not shown any previous tendency to gamble.
Several studies have shown a link between Abilify use and compulsive gambling/addiction, including studies reported in the:
Abilify Side Effects
Abilify is linked to a number of side effects, including:
compulsive spending
compulsive sexual behavior
compulsive eating
compulsive gambling and gambling addiction
other compulsive and excessive behaviors
Abilify FDA Warnings
The FDA issued a safety announcement in May of 2016, warning that:
addictive behaviors, including compulsive gambling, are associated with the use of Abilify
gambling addiction and other addictive behaviors from Abilify generally cease when Abilify use is stopped
Abilify Gambling Addiction Lawsuits
Lawsuits brought by a Philadelphia Abilify gambling addiction lawyer allege that Abilify manufacturers Bristol-Myers Squibb and Otsuka Pharmaceutical Co.:
were aware or should have been aware of the increased risks of gambling addiction associated with the use of Abilify
failed to adequately warn doctors and consumers of this dangerous side effect, and
falsely and improperly marketed Abilify
Abilify Medical Malpractice Claims
At PhillyLaw we also represent clients in medical malpractice claims against doctors who negligently prescribed and/or monitored their patients' use of Abilify.
Contact a Philadelphia Abilify Gambling Addiction Lawyer
Did you or a family member develop an uncontrollable gambling addiction after using the drug Abilify?
You may be entitled to compensation from the manufacturer.
Please contact our Philadelphia Abilify gambling addiction lawyer, today, for a free initial consultation.