Philadelphia Defective Household Product Lawyer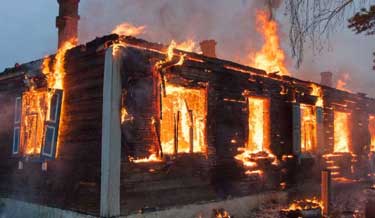 Our Philadelphia defective household product lawyer represents people injured by defective and unreasonably dangerous household products.
Every year, children and adults suffer serious injuries or death from exposure to dangerous products used in or around their homes. When a design, manufacturing, or warnings defect in a household product causes someone's injury or death, the producers and sellers can be liable for victims' damages.
Defective household products that can cause consumers' serious injury or death include:
exercise, sports, and recreation equipment
lawn mowers, lawn tractors, weed trimmers, fertilizers, weed killers, and other yard work equipment and products
saws, drills, and other household tools
gas and electric grills
fireplace screens
electric blankets
space heaters
household cleaning products
laundry detergent pods
garage door operators
medications
furnaces, water heaters, stoves, ovens, microwaves, washers, dryers, portable generators, and other gas and electric appliances
blenders and other small kitchen appliances
televisions (TVs) and other electronics systems
hair dyes, talcum powder, shavers, hair dryers, curling irons, and other self-grooming products
smoke and carbon monoxide alarms
top-heavy and unanchored furniture
window blinds with cords
paper shredding machines
products with button magnets
defective food products
---
Injuries from Defective Household Products
Examples of the many defects and injuries that may give rise to cases handled by a Philadelphia defective household product lawyer include:
strangulation/asphyxiation injuries and deaths from window blinds and other products with cords to which children gain access
asphyxiation injuries and deaths from appliances, grills, heaters, and other products that leak toxic gases
fractures, crushing injuries, and deaths from TVs, furniture, and appliances that too easily tip over
Burn injuries and asphyxiation injuries and deaths from faulty stoves, heaters, appliances, and other electric products that catch fire
burns from glass fireplace screens that become dangerously hot
severe internal injuries and deaths from adult desk toys and other products containing magnets that children can swallow
severe injuries and deaths from products containing button batteries that children can swallow
Tip-over Accidents
According to the Centers for Disease Control and Prevention (CDC), at least 514 deaths occurred in 2016 as a result of tip-over accidents.
Defects that result in tip-over accidents often relate to stability issues that cause products to fall by themselves or be easily pulled down by a child. The most common cause of tip-over injuries and deaths involve unstable and/or unanchored:
televisions (TVs)
dressers, chests of drawers, bureaus
shelves and bookcases
tables
Poisonings
In 2015, alone, an estimated 70,600 accidental child poisonings resulted from children's ingestion of substances in the home.
Defective products that result in children's accidental poisonings include:
laundry detergent pods/packets that resemble candy and have inadequate warnings about child safety
medications with faulty or no child-proof caps
bleach and other household cleaners with inadequate childproof packaging and/or warnings
Adults', as well as children's poisoning injuries and deaths, can also result from defective appliances that leak carbon monoxide and defective food products.
Magnet and Button Battery Injuries
Desk-top decorations often contain magnets with more than ten times the strength of common magnets. A child who ingests one of these magnets can suffer intestinal and bowel tears/perforations, other internal injuries, and death.
Children can also suffer serious injuries or death from swallowing button batteries. These may be found in products intended for adults with battery compartments too easily accessible by children. Button/coin battery ingestion can cause serious or fatal chemical burns and electric charge injuries.
Contact a Philadelphia Defective Household Product Lawyer
Were you or a family member injured by a defective household product or appliance?
Our Philadelphia defective household product lawyer can help you obtain the compensation you deserve.
Contact us today for a free case evaluation of your case.