Philadelphia Invokana Injury Lawyer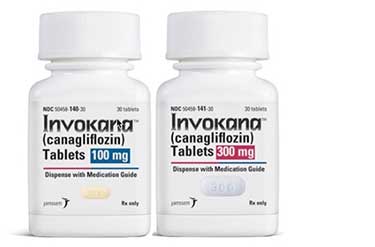 Our Philadelphia Invokana injury lawyer represents people injured by the type-2 diabetes drug Invokana. Invokana is an SGLT2 inhibitor medication that reduces glucose levels in patients' blood by encouraging the elimination of glucose through urination.
Invokana, which utilizes the blood filtering process of a user's kidneys, has been linked to serious injuries, including:
renal / kidney infections
renal / kidney damage
renal / kidney failure
limb loss / amputations (leg, foot)
broken bones / fractures
dangerous urinary tract infections (UTIs)
stroke
heart attack
diabetic ketoacidosis
Invokana Linked to Diabetic Ketoacidosis
The U.S. Food and Drug Administration (FDA) issued a warning of the link between Invokana use and diabetic ketoacidosis after receiving reports of diabetic ketoacidosis in Invokana users. Diabetic ketoacidosis is a serious and potentially deadly condition that can result in:
severe hydration and resultant kidney failure, requiring dialysis and/or kidney transplant
diabetic coma
death
Following the second FDA Invokana warning, in 2015, the FDA updated the Invokana label to inform of the increased risk of this serious Invokana injury. The FDA advised Invokana users to stop taking Invokana if they experienced symptoms of diabetic ketoacidoses, such as:
abdominal pain, nausea, and / or vomiting
breathing difficulties
Invokana Lawsuits
Lawsuits filed by a Philadelphia Invokana injury lawyer against Invokana manufacturers Janssen Pharmaceuticals and Johnson & Johnson may allege that the manufacturers:
Was aware or should have been aware of the increased risk of diabetic ketoacidosis, kidney failure, and other dangerous side effects in Invokana users
Failed to provide adequate warnings to physicians and consumers about these potential side effects
Improperly marketed Invokana for off-label uses (uses for which the drug was not approved by the FDA)
Invokana Medical Malpractice Claims
Louis Jay Arnold also represents clients in medical malpractice claims against doctors who negligently prescribed and/or monitored their patients' use of Invokana. For more information about medical malpractice lawsuits, see Philadelphia Medical Malpractice Lawyer.
Contact a Philadelphia Invokana Injury Lawyer
Did you or a family member suffer a serious injury after use of the drug Invokana? You may be entitled to compensation from the manufacturer. Contact our Philadelphia Invokana Injury Lawyer, today, for a cost-free initial consultation about your case.