Philadelphia Mirena IUD Injury Lawyer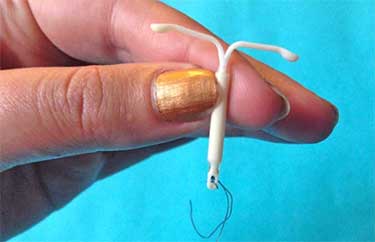 Our Philadelphia Mirena IUD injury lawyer represents women injured by Mirena intrauterine birth control devices (IUDs). Mirena IUDs are intended to reduce a woman's chances of pregnancy for as long as five years. These devices are linked to serious injuries from the synthetic hormone levonorgestrel, which is released from Mirena IUDs after implantation. These injuries include serious neurological injury known as:
false brain tumors
IIH (idiopathic intercranial hypertension)
ICH (intercranial hypertension), or
PTC (pseudotumor cerebri)
Mirena IUD Injuries / Side Effects
Levonorgestrel, the synthetic hormone released by Mirena IUDs, can increase a patient's cerebrospinal fluid and blood pressure within the patient's brain. The increased fluid levels and pressure can damage the patient's optic nerve and create a neurological injury whose effects mimic those of a brain tumor.
These Mirena IUD side effects may include:
temporary vision loss, blurry vision, blind spots, and double vision (diplopia)
optic disc swelling resulting in damage to optic nerve (papilledema)
severe headaches
ear ringing (tinnitus)
irreversible brain damage
irreversible blindness
Studies Linking Mirena IUDs with Neurological Injuries
A number of studies have associated the synthetic hormone released into patients' bodies by Mirena IUDs with the serious neurological injuries described above.
The New England Journal of Medicine reported a study linking levonorgestrel and neurological injury from as early as June 1995.
A June 2015 report by the U.S. National Institutes of Health (NIH) described a study indicating an above-expected number of neurological injuries in patients who had received Mirena IUDs.
The April 2017 issue of Neuro-Ophthalmology reported a study that associated a significantly increased risk of neurological injuries in patients with levonorgestrel-releasing IUDs.
Mirena IUD Lawsuits
Lawsuits brought by a Philadelphia Mirena IUD injury lawyer against Mirena IUD manufacturer Bayer Pharmaceuticals may allege that the manufacturer:
was aware or should have been aware of the increased risk of neurological injuries in women implanted with Mirena IUDs
failed to provide adequate warnings to physicians and consumers about these increased risks
improperly and falsely advertised Mirena IUDs
Mirena IUD Medical Malpractice Claims
Louis Jay Arnold also represents clients in medical malpractice claims against doctors who negligently prescribed and/or monitored patients' complications from Mirena IUDs. For more information about medical malpractice lawsuits, see Philadelphia Medical Malpractice Lawyer.
Contact a Philadelphia Mirena IUD Injury Lawyer
Did you or a family member suffer serious neurological injury after insertion of a Mirena IUD? You may be entitled to compensation from the manufacturer.Please contact our Philadelphia Mirena IUD injury lawyer, today, for a cost-free initial consultation about your case.