Cause of York Fair Accident Revealed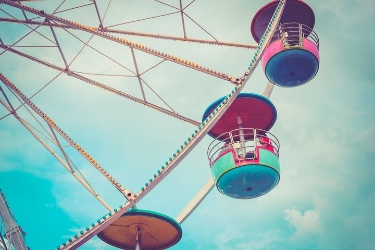 York County, PA — The Pennsylvania Department of Agriculture released its findings into the incident that sent two people to the hospital. The incident involved the York County Fair's Giant Gondal Wheel.
According to the report, a gondola was stuck on its side when a tie rod came loose. The gondola tipped 90 degrees, causing a passenger to fall about 25 feet out of the gondola. The 45-year-old man had severe injuries after his fall.
The 48-year-old female passenger with him was able to hold on but fell to the floor after the gondola righted itself. The operator of the ride sustained injuries while helping the man who fell.
The two passengers witnessed the tie-rod coming loose and tried to warn the operator, but it was too difficult to hear.
The report stated that a pin, hairpin, or combination of the two holding the tie rod failed. The missing pins caused the tie rod to become loose before the gondola locked itself into place.
Investigators were unable to find the pin and hairpin at the scene. It is unclear if they were missing, dislodged, or if they were faulty. Police stated that it is unlikely they were removed by accident or intentionally due to the inaccessibility of the location. 
This incident came about a month before a young girl died at a New Jersey Harvest Festival.
The report doesn't state who, if anyone, is responsible for the incident.
At PhillyLaw, our Philadelphia product liability attorneys are compassionate, committed advocates for injured victims and their families. If you were injured by a defective or a dangerous product, contact our legal team today to set up a free consutlation.
This information was taken from secondhand sources and none of it has been independently verified. If you see incorrect information or would like a family member's name removed simply click this link, REMOVE POST
Sources: Local 21 News, WGAL