How to Prove Fault in a Wrongful Death Case?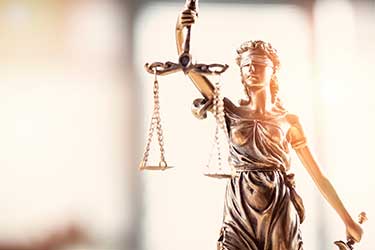 Losing a loved one under any circumstances can be one of the most difficult experiences in a person's life. Knowing that you lost your loved one because of another party's negligent or harmful act can be even more devastating.
When you lose a loved one as a result of another party's action or omission, you may be eligible to file a wrongful death lawsuit to seek compensation for your losses. A Pennsylvania wrongful death lawyer can help.
Each state has its own wrongful death law. Pennsylvania has its own wrongful death statute (42 Pa. § 8301), which allows a close family member of the deceased to file a wrongful death lawsuit to seek financial compensation.
But, to succeed in a wrongful death action, the plaintiff must understand and be able to prove the wrongful death elements required under the law. We want to go through the elements of a Pennsylvania wrongful death case, and to say more about when a wrongful death claim can arise.
Elements of Wrongful Death in Pennsylvania
To prove fault in a wrongful death case in Pennsylvania, a plaintiff must be able to show the following elements:
Defendant owed a duty of care: The first part of proving fault in any wrongful death case is to show that the defendant owed a duty of care to the deceased. There are many ways in which people owe a duty to act in a safe manner toward others. For example, a healthcare provider owes a duty of care to patients. Additionally, a motorist on the road owes a duty of care to any vehicle occupants, as well as others on the road, and thus has a duty to drive in a cautious manner.
Defendant breached the duty of care:

When a person breaches a duty of care, it means that the person did not behave in a careful way. In most wrongful death claims, showing that the defendant was negligent. Negligence generally defined as failing to exercise the degree of care than expected in the situation or under the circumstances. For example, a motorist might breach the duty of care if she or he speeds or texts while driving since a reasonable person who is being reasonably careful would not engage in these behaviors.

Defendant's breach caused the death: The third element in a wrongful death case is causation. The plaintiff will need to prove that the defendant's breach of the duty of care caused the decedent's death. For example, if the defendant is a motorist who caused an accident because she was texting while driving, then the plaintiff will need to show that the accident—caused by the defendant's distracted driving—was the proximate cause of the decedent's death.
Damages: In a wrongful death case, the death of the decedent proves that there are damages or losses.
If a plaintiff is able to prove fault in a wrongful death lawsuit by proving the four elements discussed above, then she may be eligible for damages that can include, for example: medical expenses for the deceased before death, lost wages (that the decedent would have earned), burial expenses, and lost companionship.
Contact a Pennsylvania Wrongful Death Lawyer
After losing a loved one, it can be very difficult to consider the possibility of filing a lawsuit. But, a wrongful death claim can help surviving family members financially.
Additionally, it can help to bring some peace of mind by holding the responsible party accountable. If you have questions about filing a claim and whether you can prove fault in a wrongful death case, you should speak with a Pennsylvania wrongful death attorney as soon as possible.
Contact PhillyLaw to learn more.