Personal Injury and Accident Lawyers in Upper Darby, PA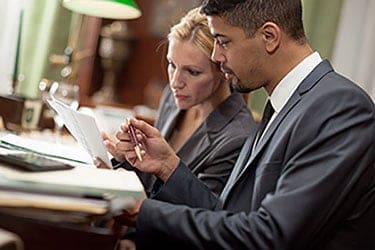 Darby, PA is home too a large part of the population when looking at all the cities in Pennsylvania. When there are vast amounts of people in metro areas, there tends to be more car accidents.
In 2017, Delaware county had 2,443 car crashes involving injuries. Overall, there was 5,022 car crashes throughout the county. These statistics come from the Pennsylvania Department of Transportation.
All too often often out law firm sees accidents happening across Philadelphia due to distracted, or reckless behavior on the road. There are very few times where "outside" factors was the cause of crash.
Many injuries from accidents happen on our roadways, but there are other ways people suffer preventable injuries in Pennsylvania. Sometimes people can slip and fall on someone else's property. Other times you can receive poor treatment from a medical professional that ultimately results in injury.
These types of injuries can be frightening to anyone. So, whatever your injury may be, our experienced lawyers in Upper Darby, PA can help. We will get you the compensation you deserve. Learn more about Philly Law and our experienced attorneys.
Let PhillyLaw Help You
Submit the short form below to get a free case review from our lawyers in Upper Darby, PA.
---
Louis Jay Arnold – 40+ Years Experience as a Philadelphia Attorney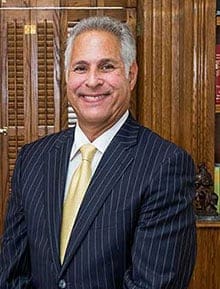 Mr. Arnold passed the bar back in 1976, opened his law office in 1983 and has been helping injured victims ever since. Louis Arnold operates out of his beautifully restored 100-year-old townhouse in Rittenhouse Square.
Louis Arnold decided to get into law for one reason, to help people. Louis treats every client like they are a member of the family and gives them one-on-one representation.
A proud member of the Philadelphia community, Louis not only helps people in his community but also contributes substantially to different organizations in Philadelphia.
Read Louis Arnold's Full Bio Here >>
---
Our Upper Darby Injury Lawyers Have Experience in a Wide Variety of Injury and Accident Cases
At Philly Law, our experienced lawyers will fight for the compensation you deserve. No matter the case, we will aggressively and passionately fight on your behalf. These cases include, but are not limited to:
Sometimes accidents in Upper Darby can involve severe injuries and in some cases, death. Philly Law also has experience with these accidents. These cases include, but are not limited to:
Other severe and debilitating injuries
Learn more about our lawyers in Upper Darby, PA
Our experienced lawyers in Upper Darby, PA have what it takes to handle your case. Please contact us to setup a consultation, or call us at (215) 960-9932. We can get you the compensation you deserve.