Philly Law has Experienced Personal Injury Lawyers Serving Montgomery County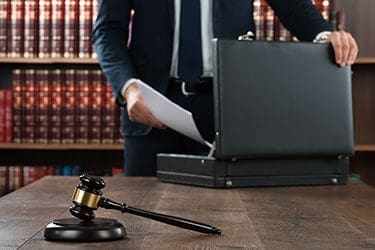 Did you know that as of 2017 Montgomery County averages about 8,982 car accidents each year? Of those crashes, 4,148 resulted in injuries to the individuals involved.
These statistics are coming from the Pennsylvania Department of Transportation and just start to scrape the surface about accidents in Montgomery County.
While many people sustain injuries from car accidents, there are many other types of accidents that result in injuries. Sometimes people get hurt because of product defects and other times people slip and fall due to unsafe property conditions.
Whenever an accident like these happens, it is important to know what your options can be when seeking compensation through filing a personal injury claim. One of our aggressive Montgomery County personal injury lawyers can assist you through each detail of your case.
Let PhillyLaw Help You
Submit the short form below to get a free case review.
---
---
Our Attorneys Help Clients With Many Different Montgomery County Accident and Injury Claims
Philly Law helps our clients with a wide variety of injury and accident claims. We offer experience in many different practices of law. These areas include, but are not limited to:
Car accidents;
Motorcycle accidents;
Truck accidents;
Dog bites;
Defective products;
Slip and fall accidents;
Wrongful death
Sometimes accidents are more serious and cause severe, or debilitating injuries. Our firm also offers experience in the following areas and more:
Amputation;
Brain injuries;
Spinal cord injuries;
Other severe and debilitating injuries
Negligence in Pennsylvania and What You Need to Know
The State of Pennsylvania follows the rule of modified contributory negligence. This means an individual cannot seek compensation in an accident if they are more than 50% responsible. So, regardless of your type of accident, proving negligence is essential. This means if a plaintiff was 60% at fault for an accident and the defendant was 40% at fault, the plaintiff would not be able to receive compensation.
It is also important to note that if you are injured in an accident and have a degree of fault, you can still seek compensation. When the majority of an accident is your fault, you are not able to seek compensation.
How Fault is Determined
When someone files a claim with an insurance companies, one of the first steps they take is determining how the accident occurred. The insurance company can evaluate evidence and circumstances involved with the accident. Through this evidence they want to see who they can prove "at fault" for the accident.
There are many ways insurance companies can prove fault in an accident. These include, but are not limited to:
Police reports;
Traffic laws;
Left-hand turn accidents;
Rear-end collisions;
Security footage;
Admitting fault;
Other Evidence
Determining fault in an accident is directly correlated to the outcome of a personal injury lawsuit. This is arguably the most important aspect of any accident, or personal injury lawsuit. So, whatever you think your degree of fault may be, contact an experienced Montgomery County personal injury lawyer.
Learn More About Your Personal Injury Claim Options
Philly Law is an experienced law firm serving the people of Montgomery County. Our personal injury lawyers know what it takes to receive just compensation in Montgomery County. Contact us today for a consultation about your case.