Motorcyclist Killed in a Hit and Run Accident in Northeast Philadelphia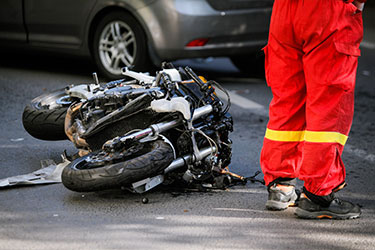 Philadelphia, Pennsylvania – According to reporting from ABC 6 Action News, a motorcyclist was killed in a hit-and-run accident in Northeast Philadelphia.
The crash occurred on Friday at around 11:30 PM.
The victim, Kelvin Williams of Elkins Park, PA, was reportedly seen weaving between vehicles shortly before the accident.
A representative from the Philadelphia Police Department stated that Mr. Williams then struck the rear end of an SUV that was switching into the left lane on Roosevelt Boulevard in Oxford Circle.
He lost control of his motorcycle, was ejected, and struck a light pole. Tragically, Kelvin Williams was pronounced dead at the scene of the accident.
The driver of the SUV, an unidentified woman, reportedly fled the scene of the accident before police or emergency responders arrived. However, she has since turned herself into the Philadelphia Police Department. No charges have yet been filed, though an investigation is still ongoing.
At PhillyLaw, our Philadelphia motorcycle accident lawyers are strong, committed advocates for injured victims. We have the skills and experience to handle hit-and-run motorcycle accident claims. To set up a free, strictly private consultation with an attorney, please contact our law firm today.
Our deepest condolences go out to the families of the victims of this horrible incident. If a family member would like the name of a person removed for any reason, please click the "Remove Post" link. REMOVE POST
Disclaimer: The information here is general information that should not be taken as legal advice. No attorney-client relationship is established between you and our attorneys by reading this article. This article is attorney advertising and should not be used as a substitute for legal advice from a qualified lawyer.