Motorcyclist Killed, Woman and 4 Children Injured in Accident in Port Richmond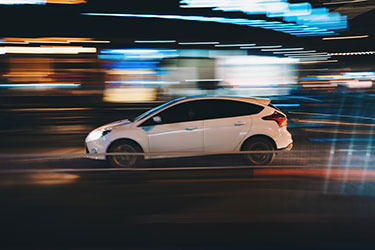 Port Richmond, PA – A motorcyclist was killed in Port Richmond in the evening Monday, August 19, in a crash involving an SUV.
According to police, the accident occurred around 6:30 p.m. at the intersection of Aramingo Avenue and Venango Street. An SUV turned onto Venango, where it hit the motorcyclist.
An employee at a nearby store gave a statement to NBC10 that the biker, 32-year-old Cervantes Santos, was traveling at high speeds when he struck the rear passenger door of the SUV.
Santos was taken to Temple University Hospital where he was pronounced dead a few hours later. The passengers in the SUV, which included the 34-year-old driver and four children, including a 1-month-old, 5-year-old, 9-year-old, and 11-year-old, were also taken to St. Christopher's Hospital for Children and are in a stable condition.
The cause of the accident remains under investigation.
Source: The Philadelphia Inquirer, NBC10 Philadelphia
At PhillyLaw, our Philadelphia car accident lawyers are strong, committed advocates for injured victims. We have the skills and experience to handle all types of car accident claims. To set up a free, strictly private consultation with an attorney, please contact our law firm today.
Our deepest condolences go out to the families of the victims of this horrible incident. If a family member would like the name of a person removed for any reason, please click the "Remove Post" link. REMOVE POST