Pennsylvania Car Insurance Laws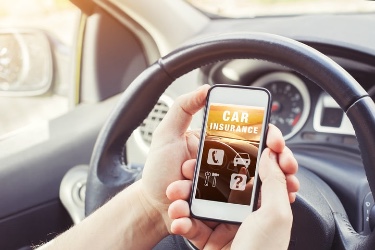 It's easy to avoid thinking about the details of your Pennsylvania car insurance until you absolutely must.
In most cases, you won't have to think about Pennsylvania auto insurance laws until you find yourself in an accident. When that happens, you'll want to ensure that you fully understand Pennsylvania's auto insurance laws and regulations.
At PhillyLaw LLC, we're experts in Pennsylvania car insurance laws, and we use this knowledge to help you through your case. If you have found yourself in an accident, it's essential to work with an experienced attorney who has handled several car accident cases in Pennsylvania before. 
Here we'll discuss the Pennsylvania auto insurance laws and regulations that you need to know.
Pennsylvania Auto Insurance Laws
Pennsylvania residents are required to carry certain car insurance minimums. This means that you must purchase state-mandated minimum coverage from your insurance provider. If you don't, you may be facing severe penalties, including potential monetary fines and jail time.
The mandatory minimums for car insurance in Pennsylvania are as follows:
$15,000 bodily injury per person per accident
$30,000 bodily injury per accident
$5,000 property damage per accident
Just because these are the minimum amounts that the state of Pennsylvania mandates doesn't mean they are adequate protection for you. You may also wish to purchase uninsured or underinsured motorist coverage, personal liability protection, and additional collision and comprehensive coverage.
Pennsylvania is a No-fault State
Pennsylvania is a no-fault car accident state. In other words, your insurance will pay for injuries in an accident up to the policy limit, no matter who caused the damage. This is why maintaining the state-mandated insurance minimums is so important.
Options for Coverage in Pennsylvania
Drivers in Pennsylvania have two different options for their car insurance: full tort and limited tort coverage.
Full Tort Coverage
If you purchase full tort coverage, this means that you can recover fully for the accident, including both economic and non-economic damages. There is no requirement for your injuries to be severe for coverage to kick in. Non-economic damages include things like pain and suffering.
Limited Tort Coverage
With limited tort coverage, you may not be able to recover for non-economic damages, except for serious injuries. "Serious injuries" in Pennsylvania are only death, serious impairment of body function, or permanent and severe disfigurement.
There may also be certain other exceptions, but they are generally pretty narrow. With limited tort coverage, you are essentially giving up your right to recover for non-economic personal injuries.
This type of coverage is generally cheaper, but the reason is that it is not as comprehensive. It may not even be substantially less expensive, depending on your insurance company, your driving record, your age, or other circumstances.
Additional Uninsured and Underinsured Motorist Coverage
In addition to the Pennsylvania auto insurance mandatory minimums, you may also purchase uninsured and underinsured motorist coverage. If you've heard those terms but aren't sure what they mean, we're here to help.
Uninsured Motorist Coverage
Purchasing an uninsured motorist coverage add-on to your insurance means that you will be covered even if you are injured by an uninsured driver. Uninsured motorist coverage is an optional add-on to your policy, but it is always a good idea to get it to limit risk.
Underinsured Motorist Coverage
Purchasing underinsured motorist coverage means that you will still be covered if you are hit by a driver who may have car insurance, but not enough.
In other words, if you get into an accident with a driver who only has the minimum amount of coverage, but your injuries cost more than that, your policy's underinsured motorist coverage add-on can help. This is also optional but recommended.
Subrogation
Subrogation is the legal principle that your car insurance company can step into your shoes and seek reimbursement from any responsible party after they have paid for your injuries. In Pennsylvania, there's no legal right of subrogation for car insurance companies.
However, there are exceptions to the law prohibiting subrogation: HMOs and self-insured health insurance plans. If you fall into one of these exceptions, it is important to be aware that your insurance company may be able to seek reimbursement.
Personal Injury Cases Based on Car Accidents
If you are injured in a car accident in Pennsylvania, it's always a good idea to speak to an experienced car accident attorney. How your case is evaluated will depend on several different factors, including:
Which party was at fault
How severe the injuries were
The extent of any property damage
The cost of medical bills, now and in the future
Lost wages from the accident and your potential inability to work
If you've been injured in a car accident and aren't sure whether your insurance or the other party's insurance will fully cover your injuries, contact one of our experienced attorneys. We can help you make sense of the Pennsylvania car insurance laws and decide how best to proceed.
We provide free case reviews, so you'll have nothing to lose by giving us a call.