Pennsylvania SEPTA Settlement: What You Need to Know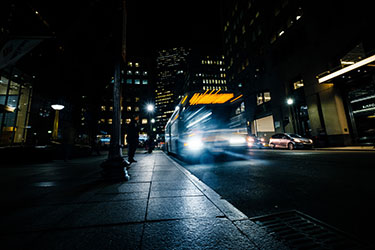 The Southeastern Pennsylvania Transportation Authority is responsible for the operation of the light rail, bus, commuter rail, and electric trolley.
While these transportation options are efficient and heavily used by the state's population, they can also be dangerous. Indeed, accidents involving SEPTA vehicles are too common for comfort.
If you've been involved in a SEPTA accident, you can bring a claim against SEPTA for damages.
From there, you'll have to decide between settling your claim out of court or filing a lawsuit and going to court. Here's what you should know about a SEPTA settlement and the SEPTA accident claims department.
The Claims Process
The claims process begins after an accident when you file a notice of claim against SEPTA, which is required when pursuing damages against a government entity. If you do not file a notice of intent, your claim will be denied.
Once you have filed your claim, SEPTA will likely conduct an investigation, which could take many months. At the end of this process, SEPTA can choose to either offer you a settlement or deny your claim.
SEPTA Can Refuse to Settle Your Case or Offer You Less than You Deserve
While SEPTA usually settles claims out of court, it can opt to refuse to offer you a settlement at all. This may be because SEPTA believes that it is not responsible for an injury, or because it thinks you don't have a valid claim.
The other hurdle that you may run into is being offered a settlement, but one that is much less than you think you deserve. If this is the case, you can reject the settlement and enter into negotiations with SEPTA.
It is strongly recommended that you retain legal counsel to manage this on your behalf – your attorney will be responsible for representing you in all settlement negotiations and fighting for your right to your full compensation award.
Filing a Lawsuit
In some cases, reaching a settlement proves impossible; SEPTA is not willing to settle your case for an amount that fully compensates you for your injuries, or is not willing to offer you a settlement at all. When this is the case, your next option is litigation.
While filing a lawsuit is usually a last-case scenario as litigation is expensive, uncertain, and time-consuming, filing a legal action may be the only way that you can recover the settlement you deserve.
Call Our Experienced SEPTA Accident Lawyers to Learn More About Your SEPTA Settlement
If you have been injured in a SEPTA accident, you have rights. Your rights are protected by taking action quickly to call a lawyer and file a notice of claim. From there, our SEPTA lawyers can guide you through the settlement process and advocate for your best interests.
To learn more about SEPTA settlements and how to recover the compensation award you deserve, please call our law office directly at
(215) 960-9932or send us a message requesting a free consultation today.