Types of Car Accident Injuries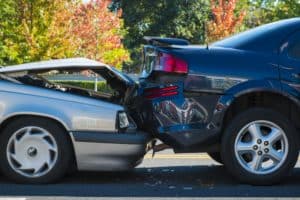 Car accidents happen too often because of another person's careless behavior.
When motor vehicle crashes do occur, other drivers, vehicle occupants, pedestrians, bicyclists, and motorcyclists can suffer severe and even life-threatening car accident injuries.
If you or someone you love recently got hurt in a collision, it is important to speak with a Pennsylvania car accident lawyer about filing a claim for compensation and holding the responsible party accountable.
There are many different kinds of car accident injuries for which a person may be able to seek compensation, from debilitating physical injuries to emotional trauma.
An attorney at PhillyLaw can discuss your case with you.
Getting the Facts About Car Accident Injuries in Pennsylvania
Did you know that Americans end up spending more than one million days every year in the hospital because of car accident injuries?
That fact comes from the U.S. Center for Disease Control and Prevention (CDC).
The CDC also reports that car accident injuries total billions of dollars in lifetime medical costs. The following are some key facts and figures about crash injuries from the CDC and the Pennsylvania Department of Transportation:
In Pennsylvania in 2017, 3 people were fatally injured in traffic crashes on average each day, which amounts to a fatality every 8 hours;
221 persons were injured every day, on average, in Pennsylvania motor vehicle crashes in 2017;
In Pennsylvania collisions, 1 out of every 159 people involved in an accident suffered an injury;
1,083 fatal injury crashes occurred in Pennsylvania in 2017, while 58,204 nonfatal injury crashes were reported;
Car accident injuries total more than $18 billion in lifetime medical costs for Americans, and more than 75 percent of those costs are accrued in the first 18 months after the accident; and
Americans incur $33 billion in lost wages because of car accident injuries each year;
About 2.5 million Americans visit an emergency department annually to be treated for car crash injuries, and about 200,000 are hospitalized.
Common Injuries Caused By Pennsylvania Car Accidents
Anyone who has sustained injuries in a motor vehicle crash in Pennsylvania may be able to file a claim for compensation.
The Mayo Clinic explains that whiplash is among the most common car accident injuries, and it occurs most frequently in rear-end collisions. Other common car accident injuries include but are not limited to:
Traumatic brain injuries (TBIs), including concussions: car crashes are among the leading causes of TBIs, and they typically occur when someone suffers a bump or blow to the head);
Spinal cord injuries (SCIs): these can be paralyzing in some cases and may result in partial or complete disability);
Back and neck injuries: this ranges widely in severity (including whiplash), and can result in temporary or permanent disabilities that prevent a car accident victim from returning to work);
Broken bones and fractures: many different body parts can suffer fractures in a car accident, including but not limited to legs, arms, wrists, feet, ankles, ribs, and facial bones;
Bruises and internal bleeding: due to the force of a car crash, a person can sustain trauma that results in internal bleeding and, in some cases, organ damage;
Amputation: car crashes can result in an appendage being severed and requiring amputation, such as a finger, hand, foot, arm, or leg;
Disfigurement and scarring: some injuries may not result in a long-lasting physical disability, but they can result in disfigurement and scarring that can affect a person's ability to enjoy life, and may also result in long-term psychological trauma; and
Burn injuries: when a motor vehicle fire starts after a crash, those involved in the collision can suffer burn injuries that range in severity from first-degree to third-degree burns.
How a Pennsylvania Car Accident Attorney Can Help With Your Case
If you or someone you love got hurt in a car crash, an experienced Pennsylvania car accident attorney can assist you with your case.
The personal injury lawyers at PhillyLaw are dedicated to serving injured victims and their families in a wide variety of car accident cases, and an attorney at our firm can discuss your options with you today.
We can speak with you about seeking compensation through an insurance claim, filing a car accident lawsuit, negotiating a settlement, and seeking damages for all of your losses and harms.
Contact PhillyLaw at give us a call or simply submit a form below for a free consultation with one of our experienced lawyers to discuss your case and to learn more about the services we provide.