What to Do After a Car Accident that Is Not Your Fault in PA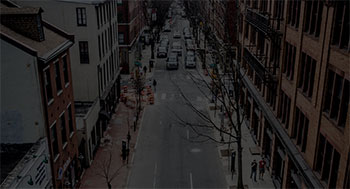 Regardless of how it happens, being involved in a car accident can be a traumatizing experience, especially if you or anyone you know is seriously injured in the crash.
If the accident is the fault of the other driver, you may feel especially frustrated that the crash occurred, as well as angry at the other driver for acting negligently.
While acting on emotion is never a good idea, there are a few things you can do to improve your chances of recovering your full compensation award.
Regardless of whether you have opted into Pennsylvania's choice no-fault insurance coverage, here's a list of what to do after a car accident that is not your fault that may prove helpful —
Report the Accident to the Police
After an accident occurs in Pennsylvania, you should report the accident to the police even if it's not especially serious.
Reporting the accident serves as an important type of evidence that connects the accident to your injuries at the time that you file your claim. In the event that you pursue compensation from the other driver, your accident report may also include details about fault, which will prove very helpful.
Talk to Others at the Scene
While you wait for the police to arrive, talk to others at the scene of the accident. This includes both the other driver involved and any witnesses to the accident.
Be sure to get the other driver's:
Name
Contact information
Insurance information
Vehicle make and model
Registration information
Brief description of what they think happened
You should also get the names and contact information of any witnesses to the accident. Try to get a statement from each witness while at the scene, and even record it on your phone if possible.
Gather What Evidence You Can
Another thing to do at the accident scene while you wait for the police to arrive is to gather any evidence that you can. Even if you have no-fault insurance, evidence may be very helpful in your claim.
Types of evidence that can be used to prove fault and damages include witnesses' statements, police reports, pictures of vehicle positions, photos of the interior and exterior damages, photos of skid marks or other signs of a collision, photos of your injuries, and more.
Be sure to take a picture of weather and lighting conditions at the time of your crash, too.
Inform Your Insurer and Review Your
Policy
Notifying your insurer of the accident as soon as possible after it occurs is an important part of recovering compensation after a crash. Again, this is true regardless of the type of coverage you carry – your insurance company has a right to know of the accident so that they can conduct their own investigation.
This is also a prime time to review your policy and your coverage. If you selected choice no-fault insurance coverage at the time that you purchased your policy, then you'll probably need to file a claim with your own insurer in order to recover compensation for your losses, even if the other driver was at fault.
Otherwise, you'll file a claim against the other driver's liability insurance coverage.
Note that even if you have purchased no-fault coverage, you can still bring a claim against the at-fault driver if you have suffered serious injuries, per Pennsylvania Consolidated Statutes Section 1705.
A serious injury in Pennsylvania is defined as one that results in death, serious impairment of a body function, or permanent serious disfigurement.
Gather Documents
As your case proceeds, you'll need to be very organized when it comes to gathering your medical documents and bills, receipts for expenses related to your accident, prescriptions, and more. You'll also need to be diligent about following your doctor's orders and prescribed course of treatment; if not, you could have your settlement amount reduced.
Hire a Skilled Pennsylvania Car Accident
Attorney
While you may feel confident navigating the car accident claims process on your own, working with an experienced attorney–especially if the accident was not your fault–is recommended.
When you work with an attorney, your lawyer can assist you by:
Helping you to prove the fault of the other driver;
Explaining your insurance policy and coverage available;
Calculating your damages;
Filing your claim; and
Negotiating your settlement
In the event that your case requires litigation to resolve, an attorney can help with that, too.
Call the Office of PhillyLaw LLC Today for a Free Consultation
At the office of PhillyLaw LLC, we know that knowing what to do after a car accident that is not your fault in PA can be overwhelming, and we want to help you.
When you call our talented car accident lawyers, we will work hard to build your claim and get you the full settlement that you deserve.
To learn more, please reach out to our law firm today for your free, no-obligation consultation at a time and place that works for you.