What to Do After a SEPTA Bus Accident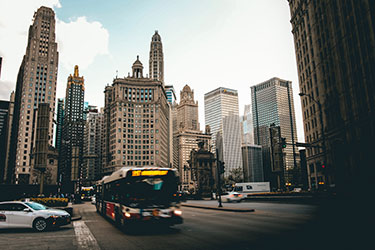 SEPTA bus accidents in the Philadelphia area can be devastating, and they frequently result in serious and life-threatening injuries to public transit riders, motorists and other vehicle occupants, and pedestrians.
If you were injured in a SEPTA bus accident, it is essential to speak with a Philadelphia SEPTA accident attorney.
As you may know, SEPTA buses now have surveillance cameras.
While these cameras can deter personal injury lawsuits in some cases, as a Philadelphia public radio report explains, they can also provide valuable evidence for a plaintiff who was seriously injured in a SEPTA bus crash.
People who are injured in SEPTA accidents have a very limited amount of time to file a claim. Accordingly, if you were injured in a SEPTA bus accident, you should get in touch with a Philadelphia personal injury attorney as soon as possible.
An advocate at PhillyLaw LLC can discuss your options with you for moving forward with a claim.
Steps to Take After Getting Hurt in a SEPTA Bus Accident
Anytime you are injured in a SEPTA bus crash, it is extremely important to take steps to help your claim. The following are the steps you should take as soon as possible after a bus accident if you are able to do so:
Obtain bus information: Immediately record the bus number, route information, time of the accident, and the specific location where the crash occurred. You should also be sure to document the name of the SEPTA
Document the scene of the accident: While the SEPTA bus surveillance camera should provide information and visual images at the moment of the accident, it is nonetheless important to document the scene yourself. Using your smartphone, you should take photos at the scene where the accident occurred, noting any property damage and any evidence of injuries. You should also take photographs of the larger scene more generally to give a sense of how and why the accident may have happened.
Ask for witness contact information: Whether you were on the SEPTA bus when the accident happened, were struck by a bus as a pedestrian or cyclist, or were struck by a bus while in another motor vehicle, you should obtain information from anyone who witnessed the collision.
Get medical attention: You should see a healthcare provider as soon as possible who can document your injuries and make clear that they resulted from the SEPTA bus crash.
Hire a SEPTA bus accident lawyer: You should get in touch with an attorney as soon as possible to ensure that you file your claim within the statute of limitations.
Understand How the Statute of Limitations Could Affect Your Claim
Most traffic crash cases in the Philadelphia area have a two-year statute of limitations under Pennsylvania law. However, since SEPTA buses are public transportation, the statute of limitations is only six months.
Within six months, you must provide notice to SEPTA about your claim. Your SEPTA bus accident lawyer can ensure that you file your claim on time.
Damages Cap in a SEPTA Accident
While an injury victim can file a claim when a SEPTA bus driver has engaged in negligent or reckless behavior, a SEPTA claim will have a damages cap of $250,000 since the injured person will be filing a claim against the government.
However, if the accident happened because of a negligent motorist who crashed into the SEPTA bus, for example, then the damages cap does not apply. You also may be eligible for the longer two-year statute of limitations to file a claim against the responsible driver.
Contact a SEPTA Bus Crash Attorney in Philadelphia
If you were injured in a SEPTA bus crash, a SEPTA bus accident attorney in Philadelphia can assist you.Contact PhillyLaw LLC to learn more about filing a claim for financial compensation.