What to Do After a SEPTA Train Accident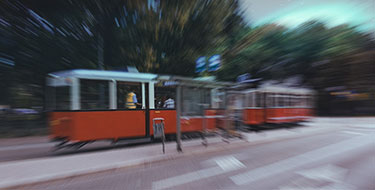 If you regularly use public transportation in Philadelphia and rely on SEPTA trains, it is important to learn more about collisions and what to do after a SEPTA train accident.
Crashes involving public transit vehicles happen more frequently than you might expect.
Whether a SEPTA train crash results from a rail defect or the train conductor's negligence, the injury victim may be able to file a claim for financial compensation.
If you were injured in a SEPTA train crash, you should discuss your options with an aggressive Philadelphia personal injury attorney as soon as possible.
Learn More About the Causes of Philadelphia SEPTA Train Accidents
SEPTA train accidents can happen for many different reasons. The Federal Railroad Administration (FRA) and the Bureau of Transportation Statistics (BTS) provide information about some of the most common reasons for train crashes.
Generally speaking, derailments and collisions are the two most common reasons for train accidents. While derailments result in more accidents, more injuries occur as a result of collisions. The following are frequent reasons that these accidents occur:
Train conductor error, including drowsiness or fatigue, intoxication, and distraction;
Motor vehicle driver error, including distracted driving, drowsy driving, intoxicated driving, and aggressive driving in an attempt to speed past an oncoming train;
Defects in train parts or train system, including braking; and
Pedestrian error, including distraction or intoxication that results in a collision.
Many SEPTA train crashes reported in Philadelphia news cite distracted pedestrians struck by SEPTA trains and cars getting stuck on train tracks as SEPTA trains are oncoming.
Takes Steps to Begin Your SEPTA Train Accident Claim
If you are injured in a SEPTA train crash, it is extremely important to preserve your ability to file a claim. You should do all of the following after an accident:
Take photographs at the scene of the accident, documenting all aspects of the scene from a wide variety of angles and distances;
Gather contact information for witnesses at the scene, including anyone else who may have been injured in the accident;
Seek medical attention for your injuries—even if you do not have immediate signs or symptoms, it is important to know that it can take hours or even days for symptoms of severe injuries to appear, and waiting to see a doctor could limit your financial recovery; and
Hire an experienced SEPTA accident attorney to begin working on your claim.
Know the Statute of Limitations in Your SEPTA Train Collision Case
Under Pennsylvania law, most personal injury cases have a two-year statute of limitations. However, because SEPTA trains are part of the Philadelphia public transit system, it is important to know that the statute of limitations for these claims usually is much shorter.
For most SEPTA train crashes, the statute of limitations is only six months. As such, you should begin working on your case with a personal injury attorney in Philadelphia as soon as possible.
Contact a Philadelphia SEPTA Train Accident Lawyer
Do you need assistance filing a SEPTA train accident claim? An experienced Philadelphia SEPTA accident attorney can get started on your case today. Contact PhillyLaw LLC to learn more about the services we provide to plaintiffs in Philadelphia personal injury cases.