Three Dead and Eight Injured after Work Van Crash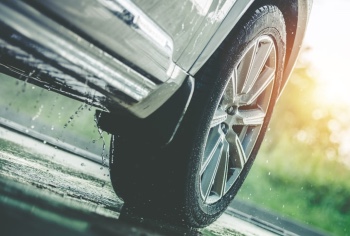 New Garden Township, PA — Three people died and eight others were injured Wednesday afternoon. The accident happened on Route 1 after the van they were traveling in crashed.
The work van carried 11 people and was traveling southbound on Route 1 bypass just before 2:30 pm. Somehow the driver lost control of the vehicle causing the van to crash off to the side of the road. It ejected one passenger and trapped the others.
Nathan Royal, 44, Thomas Lopez, 61, and Liking Soeung, died in the crash. All three were from Philadelphia. The eight other passengers received injuries from the crash. Police have not reported on their conditions.
According to reports, some of the passengers have ties to Herr's Snack Company.
A spokesperson for Herr's stated, "It is our understanding at this time, although we have few details, that this vehicle may have contained employees of a temp service we used. We have no other information at this time. They were not full-time employees of Herr's, and this is all we know at this point."
The cause of the crash is still unknown. Although the weather may have played a factor. Heavy rain was reporting throughout the area at the time of the crash.
PhillyLaw would like to express our deepest condolences to the families of the victims during this rough time. If you or a loved one were involved in a car accident, it is important to contact a legal expert to help you evaluate your options.
This information was taken from secondhand sources and none of it has been independently verified. If you see incorrect information or would like a family member's name removed simply click this link, REMOVE POST
Sources: NBC Philadelphia, 6ABC