6 Cars Damaged in Chain Reaction After Robbery Victim Chases Suspect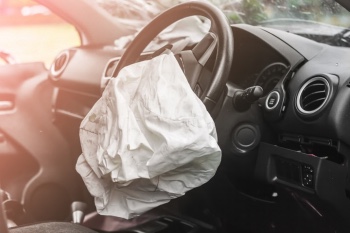 Philadelphia, PA — What is being described as a "chain-reaction" car accident may have been caused by a robbery victim chasing the suspect.
According to authorities, a robbery in West Philly late Tuesday, August 13th, led the robber to speed off in a car. The victim then proceeded to chase the suspect down in another car. While doing so, the victim struck an SUV parked in the middle of the road. The teenage girl inside was taken to the hospital for evaluation.
In total, six cars parked along Cobbs Creek Parkway were damaged. While they declined to comment further, a neighbor who provided camera footage was reported as fearing both of their cars were totaled.
Details on the identities of those involved have not been released.
At PhillyLaw, our Philadelphia car accident lawyers are strong, committed advocates for injured victims. We have the skills and experience to handle all types of car accident claims. To set up a free, strictly private consultation with an attorney, please contact our law firm today.
Our deepest condolences go out to the families of the victims of this horrible incident. If a family member would like the name of a person removed for any reason, please click the "Remove Post" link. REMOVE POST
Source: CBS Philly