How to Get a Car Accident Report in Philadelphia, PA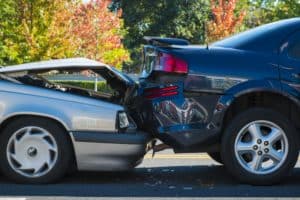 After a car accident, you should call the police to send an officer to the scene.
The officer will write up a traffic accident report, which the insurance companies will want to see to help them assess liability for the crash.
These reports are usually available two to three weeks after the accident.
But, how do you get a Philadelphia car accident report?
Simple, to obtain a copy of your Philadelphia car accident report – follow the steps below:
Complete the Accident Report Application
You can find it here. It will request certain information, such as:
Your name
Your contact information (address and phone number)
Date and location of the accident
Date the accident was reported to the police
Identity of people involved in the crash, such as the driver(s) or pedestrian
District Control Number and
Accident Investigation Division Number
You need all this information to request your Philadelphia car accident report.
Were You Recently Involved in a Car Accident and Need Help?
If you were recently involved in a car accident in Philadelphia and need help obtaining a copy of your Philadelphia accident report, we can help with that. If you suffered injuries it is important to obtain as much evidence follwing a car accident and obtaining your accident report in Philadelphia is one of the most important steps.
Fill Out an Affidavit to Prove You are Entitled to See the Report
Not any member of the public can request the report. Generally, only those involved in the accident and select others (such as lawyers) can request it.
You will need to complete an affidavit affirming you are entitled to a copy.
You can find the affidavit here. You will also need to prove you have a government-issued ID before you can request an accident report in Philadelphia.
If you don't have a government-issued ID, then you will need to fill out a different form.
Include Payment
Philadelphia car accident reports cost money, so make sure to include payment with your request.
You can make a personal check or money order payable to the City of Philadelphia. It costs $25 to get an accident report.
You might also want to request photographs as well, which are sometimes available if there was a serious injury or fatality.
You should include payment for them as well.
If you did suffer any injuries following the accident it may be necessary to hire a car accident attorney in Philadelphia.
They usually cost approximately $27, though each additional print costs only $9.
Submit Your Request
Philadelphia police accident reports are maintained by the Records Department.
You can submit your request by mail.
If you want the traffic accident report and pictures mailed to you, include a self-addressed stamped envelope.
You can mail your request to:
Department of Records
Police Records Unit
Room 168, City Hall
Philadelphia, PA 19107
Contact a Philadelphia Car Accident Attorney
Have you been injured in a car crash? Are medical bills arriving in your mailbox without any way for you to pay them?
Contact PhillyLaw today.
We are experienced car accident lawyers in Philadelphia, and we can help you get the full compensation you are entitled to recover as an innocent victim injured in a car accident.
Please call give us a call or submit an online form to schedule a free consultation.