Police Identify Three Killed in Thursday Night Crash in Plymouth Twp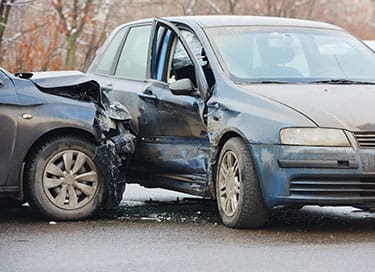 PLYMOUTH MEETING, PA. (Sept. 18, 2019) — Officials have identified the three people killed in a head-on crash that left Ridge Pike closed for several hours in Plymouth Township late Thursday night Sept. 12th.
Police say the deceased are 38-year-old Wilfredo Martinez and 30-year-old Justin Ruberti, both of Vineland, New Jersey, and 58-year-old Alexander Montanez, of Philadelphia.
According to reports, 37-year-old Luis A. Serrano, of Vineland, was transported to Temple University Hospital in critical condition following the crash. He was a passenger in the SUV that was involved in the accident.
The crash happened when a Honda Pilot SUV failed to negotiate a curve, crossed the median and crashed head-on into a minivan at the five-point intersection of Ridge Pike, Chemical Road and Colwell Lane around 11:50 p.m., said police.
Officials say the driver of the minivan was trapped inside and pronounced dead at the scene.
The SUV driver was also trapped and a passenger was ejected from the vehicle. Both were pronounced dead at the scene, said police.
"Unfortunately, it was a horrific accident, that's exactly how I described it when I saw it," Plymouth Township Police Chief John Myrsiades said. "We've seen a lot of crashes over our career and this one was particularly bad, especially the vehicle that was impacted by the van."
There is reportedly no indication of drugs or alcohol, but it was raining at the time and police believe the SUV was speeding, he said.
"It was impact at full speed," Myrsiades said. "It does not appear at this time that any brakes were used or anything to slow down."
People familiar with the area call say it's a very busy and dangerous five-point intersection.
The speed limit on the road is 35 mph.
The intersection was shut down for about six hours as police conducted their investigation.
Source: CBS Philly
Our deepest condolences go out to the families of the victims of this horrible incident. If a family member would like the name of a person removed for any reason, please click the "Remove Post" link. REMOVE POST