Average Settlement for a Pedestrian Hit by Car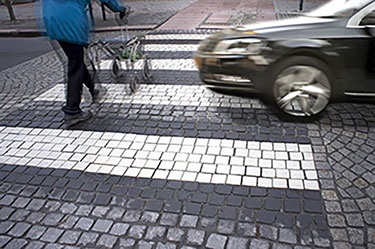 A pedestrian who is hit by a car will likely suffer severe losses and expenses – it is rare that a pedestrian walks away from a car accident unscathed.
In fact, the opposite is normally true. A pedestrian may be severely injured, and even permanently disabled, as a result of a collision.
At the office of PhillyLaw LLC, we can help you to navigate the claims process and learn more about a pedestrian hit-by-car settlement. Here's what you should know about the average settlement for a pedestrian hit by car.
Average Settlement for Pedestrian Hit By Car – Is There Such a Thing?
Pedestrians who are involved in car accidents often want to know what they can expect their settlement to be, and therefore inquire about the "average" pedestrian accident settlement.
While there may be an average amount of money that a pedestrian receives, this isn't really relevant to an individual's specific case. Instead of thinking about the average amount of money, a pedestrian should consider how each of the following factors may affect their settlement amount:
Degree of damages. One of the most important considerations in a car accident claim is that of the degree of damages that the plaintiff has suffered. The more extensive the value of economic and noneconomic damages, the greater the value of a claim and, potentially, the larger a settlement will be.
Insurance coverage. Even if a pedestrian who was injured in a crash can prove that the other party was to blame for their injuries, if no insurance coverage is in place, recovering a settlement will be very difficult, if not impossible. While liability insurance is required in Pennsylvania, drivers don't always follow the law.
Legal counsel. Finally, whether or not an injured pedestrian is working with an attorney may also have an effect on a settlement outcome. An attorney will know how to negotiate a claim and improve the chances of a claimant recovering their full settlement amount; this could ultimately make a huge difference.
Call Our Experienced Car Accident Lawyers at PhillyLaw LLC Today
To learn more about the car accident claims process and how our lawyers can help you get the settlement award that you deserve, please reach out to our law firm directly. We offer free case consultations and are happy to review your case at no charge and provide you with sound legal advice.
We know that being hit by a car can be a life-changing experience; our lawyers are here to improve the chances of you recovering the compensation award you deserve.
Please reach us by phone at (215) 883-8281 or online to get started. Our lawyers are available to talk 24/7.