Philly Law is a Pennsylvania Law Firm with Personal Injury Lawyers Serving Clients in Trenton, NJ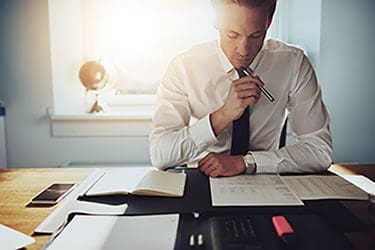 2017 was the deadliest year for New Jersey roads.
According to the New Jersey Department of Transportation, 624 people were killed in crashes across the state.
Driver behavior is one of the most common factors leading to this increase in crashes.
New Jersey state police have ranked distracted driving as the number one factor for fatal crashes 6 years in a row.
One of the most dangerous stretches of highway is Route 1 that runs through Trenton, NJ.
There were 15 fatalities on this highway alone. While many fatalities and injuries are linked to traffic accidents, there are numerous other ways people can suffer preventable injuries.
Some accidents occur when a medical professional causes harm instead of healing you. Other times, defective products you buy can create injuries in some way.
Whenever you suffer a personal injury due to a case like these, or various others, it is important to learn about your options to file for compensation.
One of our aggressive Trenton personal injury Lawyers can speak with you today about filing a personal injury lawsuit.
Let PhillyLaw Help You
Submit the short form below to get a free case review.
---
---
Philly Law Has Attorneys With Experience in a Wide Array of Trenton Accident and Injury Claims
Our experienced Trenton, NJ personal injury lawyers can assist you in whatever your personal injury case may be.
At Philly Law, we regularly help our clients receive just compensation for many different kinds of personal injury and accident cases. These incidents include, but are not limited to:
Sometimes accidents can involve serious and debilitating injuries. Philly Law helps clients with injuries that include, but are not limited to:
Amputation;
Other catastrophic or debilitating injuries
Trenton Police Department Location –
Trenton Police Department
225 N Clinton Ave # 1
Trenton, NJ 08609
Trenton Police Department East District Location –
Trenton Police Department East District
1104, 1102 Greenwood Ave
Trenton, NJ 08609
Trenton Municipal Courts Location –
Trenton Municipal Courts
225 N Clinton Ave
Trenton, NJ 08609
Comparative Negligence in Auto Accident Settlements
New Jersey law operates under comparative negligence (NJSA) 2A:15-5.2.
Most states have similar negligence laws, but there can be differences in how much compensation individuals receive depending on the degree of fault in an accident.
Under comparative negligence, automobile insurance companies decide the degree of fault for each driver in an accident.
If you are looking for compensation from your own insurance company, comparative negligence does not apply.
However, if you are seeking to file a claim against another driver, comparative negligence does apply.
The insurance company of that driver will determine if the driver was at fault and if so, to what extent was that driver at fault.
Time Limit for New Jersey Personal Injury Cases
All states have a time limit for when you have to file your personal injury lawsuit through the civil court system. Different cases have different timelines.
The law that sets these deadlines is the statute of limitations.
In New Jersey, you have two years to file your personal injury case in court.
The clock starts "ticking" for your case on the date of your accident. It is very important to understand this because two years may seem like a long time, but too often people miss their window to file.
Once your window to file closes, the New Jersey court will refuse to hear your case and your right to compensation from the incident will be lost.
Speak With Philly Law Today About Your Trenton, New Jersey Personal Injury Case
Were you, or a loved one injured in an accident in Trenton, NJ. An experienced accident and personal injury attorney at Philly Law can assist you.
Contact us today to set up a consultation about your case.