Philadelphia Wrongful Death Lawyer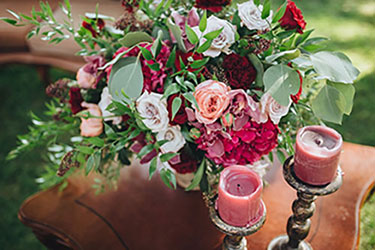 Losing a loved one is an emotionally overwhelming event; however, learning that your family member died as a result of someone else's negligence can make the grieving process even harder.
You likely have a lot of questions and concerns about the future.
Speaking to a Philadelphia wrongful death attorney can help you understand whether you may have a viable claim against the person who caused the untimely death of your loved one.
If someone else's intentional or negligent acts caused the accident that killed your family member, you deserve to be compensated.
At PhillyLaw, we understand that this is an emotionally difficult time for you and your family.
We want to help protect your rights and ensure your family suffers no additional hardship.
Our firm has helped numerous Philadelphia families recover damages under wrongful death claims and related survival actions. Contact us today to review your case.
"Made A Very Complicated Process To Go Smooth"
Dear Mr. Arnold,
I came to Louis Arnold through my father, who had used him for a personal injury lawsuit and was very pleased with his services. When I had a car accident back in 2014 I knew who to turn to Louis and his staff made a very complicated process to go smooth. Louis and his staff worked tirelessly on my car accident case until a positive result was achieved. Above all else, I was most pleased with the fact that Louis and his entire staff genuinely cared about me, worked hard and updated us through the entire process. They were in communication with me on a regular basis, letting me know how the case was proceeding and when I had a question either by email or phone call I always had an answer within 24 hours or less. I would recommend Louis Arnold and his entire team to anyone needing personal injury legal services. They made the entire process as painless as possible during a very stressful time.
– Fred K.
What is a Wrongful Death Claim?
Wrongful death claims are somewhat similar to a standard personal injury claim, but there are several key differences.
In a personal injury claim, the person who suffered the injuries pursues compensation for their medical expenses, lost earnings, and pain and suffering.
With a wrongful death claim, the decedent's family is compensated for their loss of family support, companionship, and household income.
The amount of damages can vary widely between a personal injury claim and a wrongful death claim.
The defendant's insurance company and lawyers will spend more time and money fighting wrongful death claims because they can easily reach into the seven figures.
An insurance company is not going to spend the resources fighting a slip and fall accident that caused several thousand dollars of damages versus a reckless driving accident that resulted in a fatality.
Philadelphia Wrongful Death Attorney Fees
This is why hiring an experienced Philadelphia wrongful death attorney is so important. The defense will hire a team of experts and retain the best defense attorneys in an attempt to prove to a jury that their insured was not liable, or to at least persuade the jury to issue a lower award.
In some cases, the defense attorneys are not paid an hourly rate, but rather are employees of the insurance company.
This means there is no incentive for them to settle early or give their best offer.
Hiring a wrongful death attorney who isn't afraid to take a case to trial and has the financial backing to hire their own team is experts is crucial if your case proceeds through a drawn-out litigation battle.
READ ABOUT EXAMPLES OF WRONGFUL DEATH CASES
Learn more about wrongful death cases in Philadelphia
The State of Pennsylvania protects families who lose a loved one due to another person's negligence in much the same way as it provides options in personal injury cases.
Common Examples of Wrongful Death
Gas Explosion
Hotel Injury
Train Accident
Pedestrian Accident
Mesothelioma Cancer
Bicycle Accident
Falls from Heights
Electrocution
Other Accident Cases We Can Help You With
Click on a link below to learn more about other areas of personal injury cases that we have experience with:
Wrongful Death versus Survival Action — What is the Difference?
It might surprise you to know that Pennsylvania law recognizes two different types of actions related to wrongful death. In addition to a wrongful death claim, the state recognizes something called a survival action.
Your wrongful death lawyer will explain whether there is an accompanying survival claim.
A survival claim is where the decedent's estate is compensated for the value of economic damages and general damages that would have been claimed had the decedent lived to pursue the claim on their own.
Survival claims are brought by the estate's personal representative, executor, administrator, etc.
Financial compensation in a survival action is to recover the loss to the decedent's estate, including any pain and suffering before he or she died and lost earnings potential.
There must have been conscious pain and suffering to be awarded damages, however. The decedent can't have remained unconscious the entire time or died instantly.
Who Has the Right of Recovery in a Wrongful Death Claim?
Although a wrongful death lawsuit is filed by the personal representative, it is filed on behalf of the decedent's beneficiaries. They are the "real parties in interest," and are limited to the spouse, children, or the decedent's parents.
They are not required to be citizens or residents of Pennsylvania.
Other family members, like brothers or sisters, nephews or nieces, cousins, etc. have no right to sue under the state's Wrongful Death Act.
In the event the personal representative does not file the claim within six months from the date the victim died, then any beneficiary is allowed to file on behalf of the collective group of beneficiaries.
The court will distribute a wrongful death award to beneficiaries in the following order:
The entire amount goes to the surviving spouse if there are no children or parents.
A surviving spouse with no children, but there is a surviving parent, sees the spouse receiving the first $30,000, one-half of the remainder. The court will divide the remainder of the settlement equally between the decedent's parents.
A surviving spouse with surviving shared children will also get the first $30,000 and one-half of the remainder. The decedent's surviving children will equally split the remainder of the settlement.
If there are only surviving children, they will equally split the settlement.
In the event of none of the listed beneficiaries, the court will divide the settlement between any siblings and nieces and nephews.
We are Philadelphia's premier car accident law firm, having secured the numerous car accident settlements for our clients.
$1.595 Million Philadelphia Car Accident Settlement
Details of the case: A 72-year-old woman passenger suffered multiple injuries and numerous surgeries and hospitalizations as a result of a horrific head-on car crash in N.J.
The 72-year-old female driver of the car was killed. The injured passenger received $1,075,000. The estate of the woman killed received $520,000. The total auto insurance coverage available in the case was $ 1,645,000.00, which was only $50,000.00 higher than the total amount of the settlement.
Types of Damages Available in a Wrongful Death Claim
Some of the damages that may be awarded in a Philadelphia wrongful death claim and related survival action can include:
Medical and hospital expenses
Estate's administrative expenses
Funeral and burial costs
Loss of earnings and related benefits, including the amount the decedent would've contributed had they not passed away
Loss of companionship and household services
Pain and suffering
Damages for loss of companionship, comfort, and household services are only available in cases where the decedent left behind a spouse, children, or parents, as these damages are designed to compensate the surviving family members.
If there are no qualified surviving members, the personal representative is allowed to recover medical expenses, funeral costs, and the estate's administrative costs because they reimburse the estate for any expenses that relate to the victim's wrongful death.
Philadelphia Wrongful Death Lawyer for Wrongful Death Claims
Have you lost a loved one due to someone else's negligence or an intentional act? Call PhillyLaw, LLC at (215) 883-8281 or contact us online today for a free case evaluation. Our experienced Philadelphia wrongful death attorneys at PhillyLaw have the dedication and experience your case deserves.
Like other types of personal injury lawsuits, there is a statute of limitations that mandates how much time you have to file. Let one of our skilled wrongful death attorneys in Philadelphia protect your family's rights and get you the compensation you deserve.
Did Your Loved One or Someone You Know Suffer a Wrongful Death?
Submit the details of your case below and a PhillyLaw wrongful death lawyer will reach out as soon as possible to get a free consultation set up.