Philly Law is an Experienced Law Firm Serving Clients in Atlantic City, New Jersey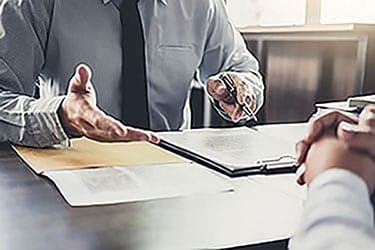 Each year in the general Atlantic county area there are roughly 7,929 car accidents. Of those crashes, roughly 2,328 people suffer injuries in these crashes.
These statistics come from yearly reports by the New Jersey Department of Transportation and show how dangerous Atlantic City roads can be.
There is a wide variety of ways these accidents can happen including, motorcycle accidents, truck accidents, pedestrian accidents, and car accidents resulting in injury.
There are also countless ways people in South Jersey can suffer injuries off the road.
Some accidents occur because of defective products, like household products, or defective children's toys.
Other times people can suffer injuries through the recklessness, or negligence of their medical provider.
When one of these scenarios results in personal injury, you should consider filing for a personal injury claim.
Personal injury claims can help you recover just compensation for your injuries. At Philly Law, one of our experienced South Jersey personal injury lawyers can start helping develop your personal injury claim today.
New Jersey Superior Court Location
101 S 5th St
Camden, NJ, 08103
(856) 379-2200
(get directions)
Philly Law Can Help You With Personal Injury Cases in South Jersey
The attorneys of Philly Law cover a wide range of cases each year. Our experienced South Jersey attorneys can help you with your personal injury case. Some of these cases include:
Sometimes when you or a loved one gets hurt in an accident you can suffer serious, or life-threatening injuries. Our South Jersey lawyers also offer their service for various types of these cases.
Other severe and debilitating injuries
Recent Crash Data in Southern Jersey
According to crash data acquired from the New Jersey Department of Transportation, the average number of fatal car crashes in the state of New Jersey was 548. With 2011 showing the highest rate of fatal crashes of .080 per 100 vehicle miles traveled (VMT).
With that, there is more chance that you might become injured in a car accident and should contact an attorney to discuss your options. Most injury attorneys work on a contingency fee basis.
Find out more about working with a contingency fee lawyer here.
FIND OUT WHY PHILLYLAW STANDS OUT AMONG THE REST OF ACCIDENT ATTORNEYS
South Jersey Accident Attorneys Have 40+ Years Experience
After 40+ years, Mr. Arnold and his skilled staff continue to demonstrate the same passion and desire to obtain the best results possible for clients in Philadelphia and the surrounding counties and communities throughout the state Pennsylvania and New Jersey.
---
---
Negligence Defined by New Jersey Law
When filing a personal injury claim, most of the time your case will rely on the theory of negligence. Negligence allows an injured person to file a claim against the party who caused injuries because of negligence.
Many state laws operate under different forms of negligence. New Jersey law governs under comparative negligence. According to the New Jersey Department of Banking & Insurance, "New Jersey's law does not provide specific guidelines or dictate procedures for assessing fault and responsibility. The amount of fault is determined on a case by case basis depending on the circumstances surrounding the incident."
There are many circumstances that can be involved in cases with comparative negligence.
These include but are not limited to, carelessness, texting and driving, and reckless driving. The factors are many, so it's important to get in contact with an experienced South Jersey personal injury lawyer to discuss your case.
Understanding Comparative Fault in New Jersey
When a plaintiff has some responsibility for an accident, does this bar them from receiving compensation?
The short answer here is no. According to the New Jersey Department of Banking & Insurance, "under New Jersey's Comparative Negligence law, an individual's fault for the accident cannot be more than the individual from whom damages are sought."
This means each person can recover damages in a 2 car accident if they are both 50% at fault, but you cannot be at a higher percentage fault than the other party. So, The amount of damages an insurance company will pay you is subtracted by the percentage you were at fault.
This means if you were 50% at fault in an accident, and your total car damages were $1000, you would get compensation of $500 (%50) from the other party's insurance company.
Also, if you were 10% at fault in this accident you would receive $900 from the other party's insurance company. It is also important to note that you're at fault percentage is taken under consideration for accident-related costs like a rental car.
Talk with a Personal Injury and Accident Lawyer in South Jersey Today
Were you, or a loved one injured in an accident in South Jersey? An experienced South Jersey personal injury and accident attorney can assist you.
Contact Philly Law today. Our attorneys can get you the compensation you deserve in your negligence case.
Let PhillyLaw Help You
Submit the short form below to get a free case review.