Damages You Can Recover in a Medical Malpractice Case in PA
Learn What an Average Malpractice Settlement Can be in Philadelphia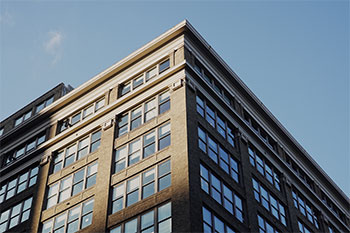 When you schedule an appointment with your doctor, you are no doubt expecting to receive the highest level of care, whether you're going in for a routine appointment or for a more serious procedure.
Unfortunately, doctors often make preventable errors and, sometimes, these errors are costly. When a medical professional acts outside of the standard of care that they owe to a patient, the patient may maintain a cause of action to bring forth a medical malpractice suit.
At the law offices of PhillyLaw LLC, our experienced Pennsylvania medical malpractice attorneys can help you to understand the grounds for a malpractice lawsuit, what you'll need to prove throughout your case, and the average settlement for medical malpractice.
Read on to learn more about damages you can recover in a medical malpractice case in PA and medical malpractice settlement amounts —
Types of Damages in a Medical Malpractice Settlement in PA
The first thing that's important to know about medical malpractice settlement amounts is what types of damages you can recover in a malpractice action.
In Pennsylvania, a plaintiff can seek damages for both economic and noneconomic losses in a medical malpractice suit. These are known as compensatory damages.
Economic damages. Economic damages refer to financial compensation for actual economic losses suffered as a result of a doctor's malpractice, such as lost wages, medical bills, travel expenses related to the injury, loss of benefits, and more
Noneconomic damages. The other type of compensation that is recoverable in a medical malpractice action is noneconomic damages. These types of damages are not financial in nature; instead, they are intangible and refer to the value of one's pain, suffering, emotional distress, loss of quality of life, and other unquantifiable losses
In some cases, punitive damages will also be recoverable in a medical malpractice suit, although this is rare. Punitive damages refer to damages that are meant to penalize the defendant rather than compensate the victim.
They are only recoverable when the plaintiff can prove that the defendant acted with willful or wanton intent.
Average Malpractice Settlement – What to Expect
It can be tough to say what the "average" settlement for medical malpractice is in Pennsylvania, or to use this amount as a way to measure the value of your own case.
This is because each case is unique, and the amount of damages recoverable can vary significantly on a case-by-case basis. To be sure, things that can affect the value of the average malpractice settlement are:
Actual value of economic damages. Typically, the more serious the harm suffered by
the plaintiff, the more a case will be valued at based on the fact that economic damages (and, often, noneconomic damages, too) will be greater. Surgeries, the requirement for future and ongoing care, disability, and a permanent inability to return to work will increase the value of a claim
Fault and liability. Simply claiming that your doctor did something to cause you harm is not enough; you must prove that your doctor breached the medical standard of care owed to you and that your harm would not have occurred but for this breach. You must also prove that you did not contribute to your own injuries in any way. If you cannot prove both of these elements, then you will not be able to bring forth a successful case, and you will not be able to recover your full compensation award.
External factors. While the details of your case will surely have the greatest effect on its outcome, there are a number of external factors that can have an impact, too. This includes things such as the quality and ability of your attorney, whether or not your case is settled out of court or goes to trial (and if so, the location of the venue), and more
Finally, note that in Pennsylvania, the state caps the amount of punitive damages that are recoverable in a medical malpractice case, although economic and noneconomic damages are uncapped.
The cap on punitive damages is twice the amount of actual damages in the case.
Click here to learn about the elements in a medical malpractice case.
Learn More About Medical Malpractice Damages and Settlements Today
It can be confusing to know whether or not you have a medical malpractice case and what your case is worth.
Rather than preoccupying yourself with average settlement amounts, it's best to consult with a skilled Philadelphia medical malpractice lawyer who can review your case and provide you with information that is relevant to you.
At the law offices of PhillyLaw LLC, our skilled medical malpractice attorneys in Pennsylvania are ready to review your case free of charge today.
We have the experience that your case needs, and the compassion and dedication to our clients that you deserve. Please call our law firm today to learn more and start the process of recovering the settlement you deserve.
Learn More About What Your Average Malpractice Settlement Could Be