One Injured in Fall From Ferris Wheel at York Fair Friday Night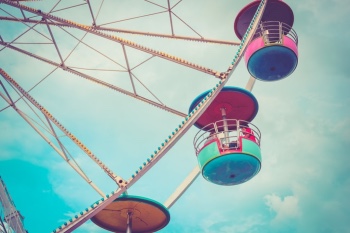 York, PA — The Pennsylvania Department of Agriculture is investigating after two people were injured on the ferris wheel attraction at the York Fair on Friday night Sept. 13th.
Authorities say the ferris wheel will remain closed following the accident that injured two people, one of whom fell from the attraction.
York Fair CEO Bryan Blair said one person fell from a car on the Giant Wheel on the midway at about 8 p.m. Friday. He said the other person in the car didn't fall but wasn't able to confirm whether that person was on the ride or on the ground.
Both people were taken to York Hospital, where their condition was unknown as of Saturday, he said.
"Nothing like this has happened in the nine years we've had a working relationship with Deggeller Attractions," said Blair.
Thirty-seven of the fifty rides at the York Fair are owned by Deggeller Attractions, the company that owns the ferris wheel.
Officials say the ferris wheel was inspected by the vendor Friday morning, prior to the incident.
"When they can look at us and say it's safe to go, we're going to take them at their word that it is safe to go," added Blair.
Deggeller Attractions has not been reached for comment.
Officials said at this time it is unclear if the accident was due to human error or a ride malfunction.
The ferris wheel is headed next to the Virginia state fair, where it will be re-inspected, said VA fair officials.
At PhillyLaw, our Philadelphia product liability attorneys are compassionate, committed advocates for injured victims and their families. To set up a free, fully confidential review of your accident claim, please do not hesitate to contact our legal team today.
Source: FOX43
Our deepest condolences go out to the families of the victims of this horrible incident. If a family member would like the name of a person removed for any reason, please click the "Remove Post" link. REMOVE POST