Philadelphia Essure Injury Lawyer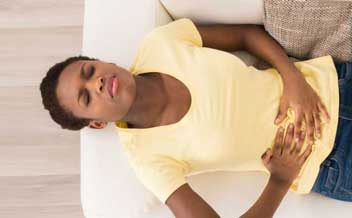 Our Philadelphia Essure injury lawyer represents women injured by the permanent birth control device Essure.
The Essure device, manufactured by Bayer / Conceptus, Inc., works by enabling scar tissue to develop around the device after its insertion into a patient's fallopian tubes. The scar tissue is meant to block the passage of sperm to the ovaries and fertilization.
Essure Medical Malpractice Claims
Louis Jay Arnold also represents clients in medical malpractice claims against doctors who negligently prescribed and/or monitored patients' complications from Essure.
For more information about medical malpractice lawsuits, see Philadelphia Medical Malpractice Lawyer.
Essure Birth Control Device Injuries and Side Effects
Essure birth control devices are linked to serious injuries, including:
uterine punctures and tears
fallopian tube punctures and tears
colon punctures and tears
severe chronic pain
autoimmune diseases
These injuries occur when the device moves or migrates from the insertion site to other parts of the body.
This migration can occur with the entire device or with coils that break loose from a device.
The migration can require surgeries to remove fractured pieces of Essure devices and / or to repair tears and punctures caused by the devices.
Some patients have required hysterectomies as a result of the injuries sustained from the use of Essure birth control.
Essure Birth Control Device Lawsuits
Lawsuits brought by a Philadelphia Essure injury lawyer may allege that Essure manufacturers Bayer / Conceptus, Inc.:
Was aware or should have been aware of the risk of Essure migration and resulting punctures, tears, and other injuries
Failed to provide adequate warning to physicians and consumers of these dangerous Essure side effects
Gained FDA pre-market approval for the device by failing to provide evidence of these risks to the FDA
Engaged in improper and misleading marketing of the Essure birth control device
Contact a Philadelphia Essure Injury Lawyer
Were you or a family member injured by the Essure birth control device?
You may be entitled to compensation from the manufacturer.
Contact our Philadelphia Essure injury lawyer, today, for a cost-free initial consultation about your case.